Spread the love and share this post, please.
Finding a great vacuum within a budget is very time-consuming. Instead of reading reviews of each brand and model, we bring the definitive guide to choosing the best vacuum cleaner for your needs.
Spend 5 minutes to read our practical buying tips to save your time and effort. This guide covers important factors to consider when choosing a vacuum cleaner including price, personal requirements such as noise level and physical restrictions, as well as common cleaning issues such as dealing with allergens and pet hair. For people with severe allergies, asthma or other breathing conditions, we have even researched and found the best vacuum cleaners certified by the Allergy and Asthma Foundation.
Within each section we provide recommendations for vacuum cleaners that meet the requirements. However, if you were looking for information related to performance on specific floor types, you will probably want to take a look at these articles.
---
CRI Seal of Approval Best Performing Vacuums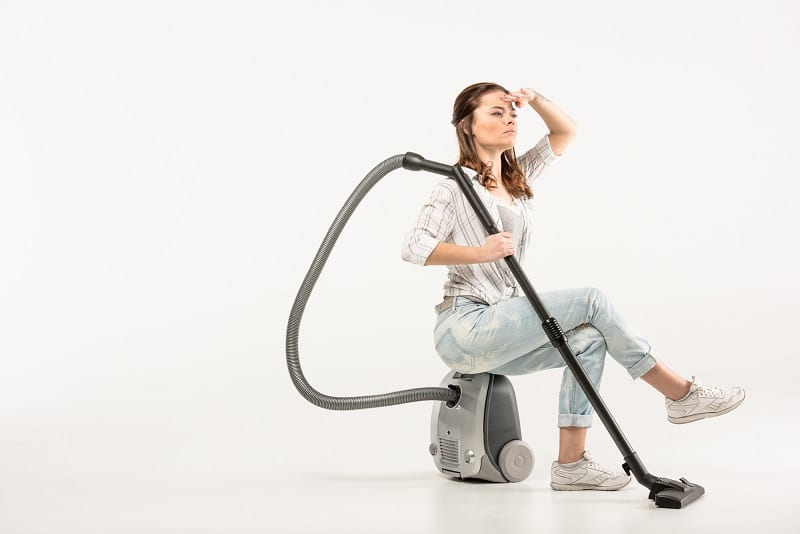 What does it mean when someone calls a vacuum cleaner "the best"? Does it mean that it is THE best for everyone? Or more importantly, does it mean that it's the best for YOU?
When we set out to do this article, there were a lot of things we considered to make a "top picks" list. Over the years we have searched high and low, researching 100's of vacuum cleaners, and you will find dozens upon dozens that made it through our rigorous criteria to deserve a product among our Best Vacuum Cleaner Review pages. Most of those vacuum cleaners you would recognize by brand name. And they all come highly rated by users, each for their own personal reasons. Some can cost an arm and a leg, while others are affordable vacuum cleaners.
But did you know that there is an organization that actually puts vacuum cleaners put through extremely vigorous tests to come up with objective rating measures? That's right, the Carpet and Rug Institute, or CRI for short has a Seal of Approval Program. While their main focus is on commercial vacuum cleaners because they need to be held to higher standards. But there are also many residential vacuum cleaners approved by CRI.
So, we decided to start you out with some of the professional vacuum cleaners that have received the Carpet and Rug Institute Seal of Approval. We bet there are a lot of brands you may never have heard of before. Are we saying one of these will be THE best for you? We don't know, but we wanted to expose you to some options that are not typically thought of by home owners.
Now, do keep in mind, just because you don't see well-known brands like Shark, Dyson, Eureka or any robot vacuums on the this list, doesn't mean that they are not all excellent vacuum cleaners. They are just in a different class of vacuums. And don't worry, you'll see them on our other lists!
Top Rated Vacuum Cleaners Price Comparison
---
HOW to choose THE BEST vacuum cleaner

– uLTIMATE BUYING GUIDE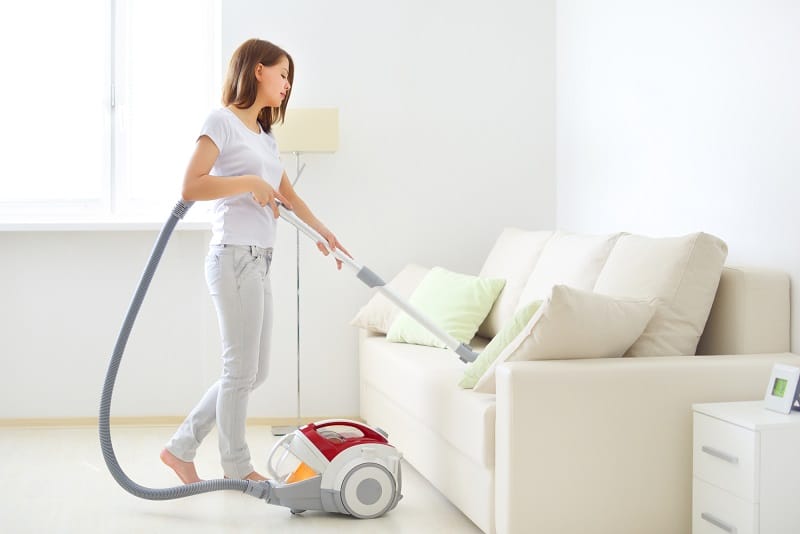 Choosing a vacuum cleaner depends on your cleaning needs, the convenience of the vacuum that you would like to have, the price you could pay for and the brand you may love more than others.
Follow our step-by-step process to narrow down your choice
Think of your home floor types to define the design you should use
There are a few questions you might ask yourself to define what type of a vacuum cleaner is more suitable, such as
How big is the footage? If you have to clean an area over 1000 square feet, then you should pick a full-size unit rather than a compact design.
What materials are your floors covered by? If your floor is covered mostly by tile, ceramics, sealed wooden floors then you might choose an upright, a canister or a robotic vacuum unit.
If you floor, on the other hand, is covered by carpets, area rugs then you should rely on full-size upright units which are optimized for deep carpet cleaning.
Do you have to clean the furniture and upholstery?
In case you have to deal with cleaning floors and other areas such as upholstery, sofa, bedding, ceiling more often, you should choose an upright unit with an extended hose or telescoping wand which helps you to get rid of dust, pet hairs on above surfaces areas.
If you need to clean the above surface area a lot of the time (like a coffee shop, a hairdressing shop…) then you can choose a stick vacuum, a lift away upright, or either a canister vacuum cleaner to have the flexibility and portability. Another option is to get a designated handheld vacuum.
After step 1, you are able to figure out whether an upright, canister, stick or a robot vacuum is more suitable than others. Deciding which design to have is the most crucial step because it will affect your cleaning convenience and the efficient performance of the unit to your specific needs.
---
Identify your most common issues when using a vacuum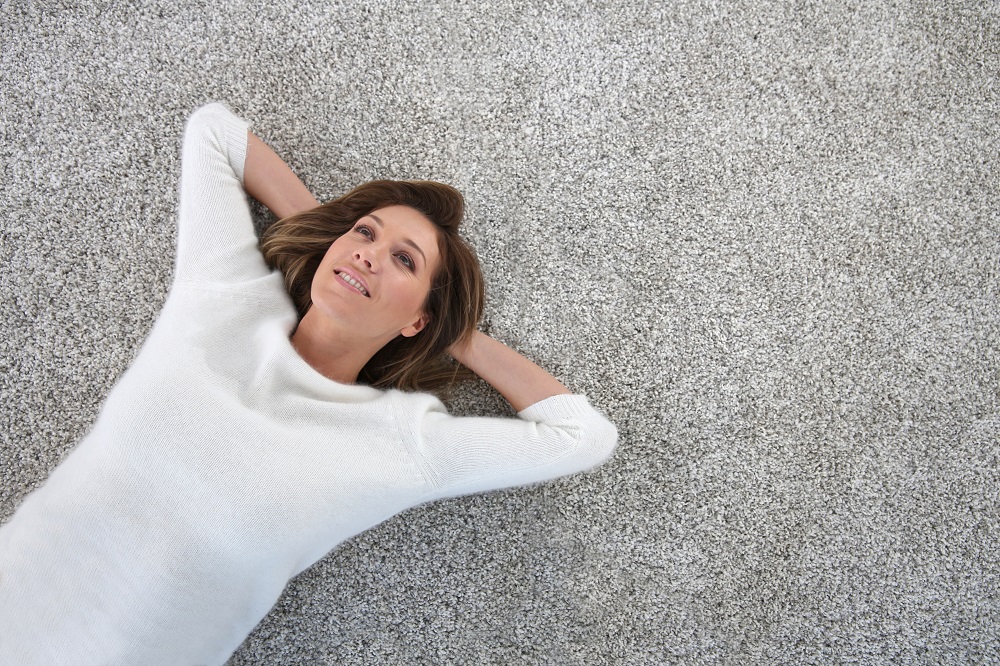 By identifying your pain points when running a vacuum, you can opt the model that is optimized for reducing your issue. Whether it is the machine weight, the allergy to fine dust, the pet hair issue, or the noise level, there is a vacuum cleaner for you.
If you are dealing with allergens – Go for a HEPA filter

or Allergen Seal
HEPA (high-efficiency performance filtration) is a filter that is capable of keeping up to 99.97% of dust size down to 0.3 microns. At this level, it can keep most of the finest dust, pet hair, pollen and dust mite (dust mite size is about 1 micron) inside the machine.
Therefore your breathing issue will be reduced if you use a HEPA vacuum cleaner daily.
Some brands like Dyson, Miele, Sebo, and Shark all have units with HEPA filtration system. And many of their product lines are certified and approved as friendly to asthma users by recognized institutions such as the Asthma and Allergy Foundation of America (AAFA) or the British Allergy Foundation if you are in the UK. Other brands like Hoover, Bissell and Eureka, Panasonic also have allergen control units with or without HEPA.
Recommended Best Vacuum for People with Allergies and Asthma in 2021
There are a wide variety of vacuum cleaners that have allergen controls and even HEPA (or HEPA like) filtration. However you have a home or location with someone with severe asthma or other breathing conditions, and you want to absolutely ensure their safety, you will want to go with one that is AAFA Certified.
If that's you, here's our top picks for certified asthma and allergy friendly vacuum cleaners. If you need more information to help you decide, it is highly likely we have a review for most of these.
---
If you are dealing with Pet Fur hair – Go with HEPA and tangle-free brush
Hairs is a common pain when vacuuming floors or upholstery. Pet hair, girl's hair tend to cause the brush-roll entangled and stop the machine. If your machine is not well-constructed or having auto shut-off feature to prevent the blockage, it will not last for long.
To resolve the hairs, you should choose a unit with both HEPA and a tangle-free brush roll design.
When dealing with pet hairs, Dyson and Shark are the most famous brands. Dyson has a tangle-free turbine which is a separate attachment you can use for many models to clean floors with hairs without being tangled.
Shark has some models with optimized brushroll for picking hair efficiently, some units from Shark are certified by the Carpet and Rug Institute (CRI) too.
Recommended Best Vacuums for Pet Owners 2021
As we have mentioned previously, if you have pets and someone with severe allergies, you may want to pick one of the AAFA certified vacuum cleaners. But if all you need is good quality allergen control and a vacuum cleaner that will pick up all that pet fur (and human hair), these are our favorites. And yup, it's highly likely you will find a full review on our site for most of them.
---
If you need a quiet vacuum cleaner
If you need a quiet vacuum cleaner- stick to models with silent technology, noise reduction technology (or low motor voltage unit, but if you are in this case you are likely to compromise with the suction power)
A well-constructed vacuum cleaner will fit everything inside the machine and has no gap between components, which will ultimately reduce the noise of the motor.
Some manufacturers apply noise insulation layers to reduce the sound even more under 70 dB (the noise will be the same as the TV only).
Some models from Miele, Shark, Sebo are well known for low noise production. Measured in reality, these units create the noise under 70 dB, which is very low to a standard unit (from 80 dB to 100 dB).
Recommended Best Quiet Vacuum in 2021
If you have wrist pain – stick to the unit with ergonomic Designs such as swivel head, lightweight and detachable canister
It is such a pity that most of the time women are the users of a home vacuum unit, therefore, using a vacuum cleaner with heavyweight will be a huge burden to them.
For users as women, seniors, users with wrist pain… a lightweight unit should be in consideration, no matter what design you are after for.
As a cordless stick, the ideal weight is about 5-6 lbs.
A full-size upright unit weight should not be more than 15 lbs.
A canister is mostly lightweight but you should choose unit less than 10 lbs.
There are some features of a full-size upright unit that will also reduce the weight of the machine such as a detachable canister (referred as Lift-Away canister) will allow you to bring the unit by 2 hands.
Recommended lightweight, high-performance vacuum in 2021
After step 2, you are now able to consider the main features that your unit should have in reality
---
Price is a crucial factor

– Get Value for Your Money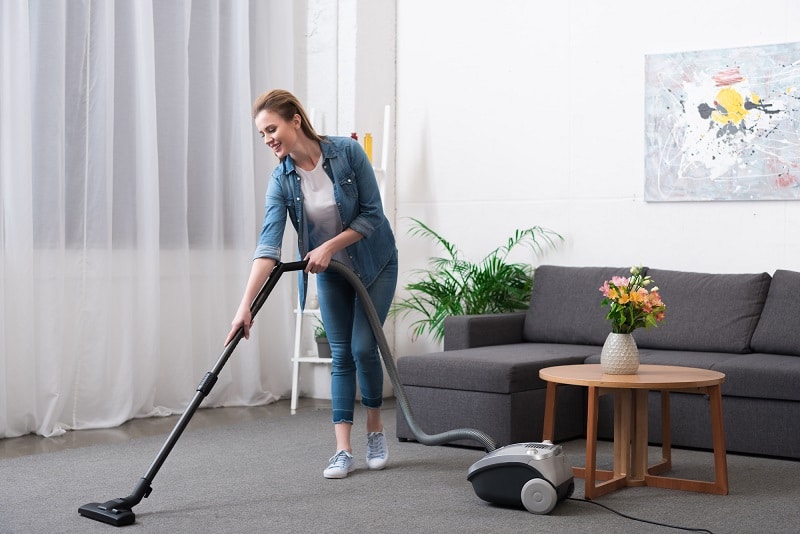 When it comes to vacuum cleaners, you can find ones as cheap as 20 bucks for a portable hand vacuum. And at the opposite end of the spectrum, there are commercial vacuums and robot vacuums that cost as much as $1000, or more. For most homes with a lot of carpet, a professional vacuum cleaner with lots of features will run you somewhere between $300 and $500 dollars.
But what if you are on a budget and don't want to spend that much? Can you still get a good quality vacuum for less than $300? The answer is yes, but you will have to determine which features are most important for you, and which you can do with out.
Let's divide budget vacuum cleaners into three price ranges, to give you an idea of what you can expect for your money.
Vacuum under 50

dollars
Vacuum under 50 range are mostly stick vacuum handheld vacuum units. They are very popular as they are very cheap and efficient when picking spot stains, dust, vacuum dust on bare floors or cleaning the stairs. If your needs are mostly spot cleaning like this, then a unit under 50 is sufficient.
Do not think that cheap units are not well built as there are many models that have been on the markets for over 5 years, chosen by a dozen of thousands of users already.
Our Top Picks for the Best Vacuum Cleaners Under $50
Vacuum under 100

dollars
Vacuum under 100 range is the most dynamic range, followed by the vacuum under 200 range. At this price there are all designs you can find from cordless, corded, canister, upright and stick. You can sometimes find robot vacuums for under $100, but we recommend at least jumping up to the next price bracket.
The best part of this range is that there are a lot of units that have strong suction, good filtration system (some models have HEPA too), large dust bin and many additional tools. They often lack advanced features and are not designed for cleaning deep pile carpets. Besides, they are a bit noisy.
Similar to the above range, you can find all of the designs with more features, more ergonomic value at this price range. Most of the best-rated vacuum cleaners are found at this price range, therefore whatever your needs are, there will be a suitable unit for you under 200 bucks.
On the other sides, you have also to compromise for the latest features because most of them are models developed by last few years, and now are continuing with newer series, newer technologies, and better performance
If you are not very fond of new technologies such as sensors on a vacuum or that kind of things, then this is the sweet spot for you.
Our Top Picks for the Best Vacuum Cleaners Under $100 (but over $50)
Vacuum under 200 dollars
The main benefit of this group is that you can enjoy the some of the latest technologies that are found in more expensive vacuum cleaners. You just won't get all the bells and whistles.
Our Top Picks for the Best Vacuum Cleaners Under $200 (but over $100)
We've already identified some of our favorites vacuums between $100 and $200 in previous sections, but here are a few more.
---
After step 3, you are now can define the design of the unit, the feature of the unit and the price you might want to have. Apart from these most important steps, you should not forget to check for the vacuum cleaner main features including, suction power, variable suction control, adjustable brushroll, filtration system, air system, bag or bagless, dust bin capacity, warranty, popularity and some other bargained details such as fingertips control, led lights, the wand length, additional tools…
best vacuum cleaner fAQS: frequently asked questions
What is the best vacuum cleaner?
There is a wide range of vacuum cleaners that you can choose from. Cordless, upright, bagless, or even portable vacuum cleaners. It is essential to choose the best so convenience of effective cleaning. Our buying guide has handy vacuum cleaners tips that will help with your decision. Check it out!
How does a vacuum cleaner work?
The working concept of a vacuum cleaner is not very complicated. The vacuum is made up of an electric motor that spins a fan. The fan is in charge of sucking in air and other particles that are around it. The air is pushed back into a canister on the other side, creating a negative pressure. It has an exhaust port to push excess air out to continue working.
How to use a vacuum cleaner?
First of all, check the area where the vacuum bag is. Then it is essential to check the vacuum's height. Then make sure you move any small parts out before putting the vacuum cleaner on. Turn the vacuum on other use the attachments on the vacuum cleaner to improve the overall performance. After using the vacuum, wash the brush and then dry it. Comb all the bristles and repeat the cleaning procedure.
When was the vacuum cleaner invented?
The vacuum cleaner was invented back in 1901 in London by Engineer Hubert Cecil Booth. The invention later spread to other countries as it kept getting better and more portable. The innovation developed into different models from the 20th century up to now. For a long time, it was mainly a luxury item until it started becoming more affordable to the masses. Many other inventors ended up making more improvements.
Related Posts
Spread the love and share this post, please.