Spread the love and share this post, please.
Overview
The Bissell SpotClean® ProHeat® Portable Carpet Cleaner is a slim profile spot carpet cleaner, designed for cleaning stains and tight spaces such as auto interior or corners, pet beds, and more.
The model 5207N, like it's siblings the model 2459, model 5207F and others are all older generation Bissell portable spot cleaners so they are hard to find. Many people are switching over to the newer Bissell SpotBot Portable carpet cleaner because it features hands-free cleaning.
When we last did our research, we were still able to find the SpotClean ProHeat Portable Spot and Stain Carpet Cleaner 2694 model available on Amazon. This one is extremely similar to the 5207N and even looks almost identical.
---
Bissell SpotClean ProHeat Features Highlight
Recently, this unit uses a different hose type called self-cleaning hose Hydrorinse to remove the clogged pet hair inside the hose. This helps to prevent bad odor and increase hose shelf-life.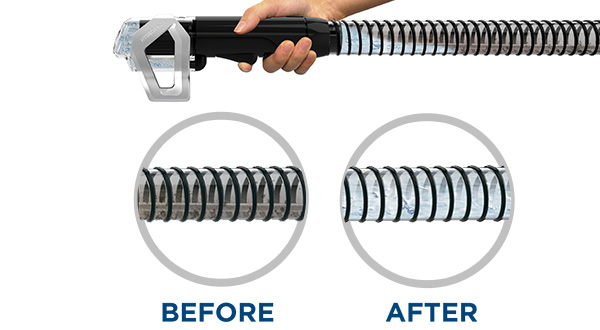 This unit is very similar to Hoover Spotless FH11300PC which is a well-known model with similar design and benefits.
The main difference is that Bissell Spotlean model has heatwave technology to maintain the warm water at optimal temperature for cleaning, while Hoover Spotless model uses anti-microbial materials on the brush system and it has a self-cleaning hose technology. Both models are quite efficient for cleaning small stains and their prices are also in the same range.
---
Recommendation – Should you buy Bissell Spotclean 5207N
This model is a popular choice for thousand users therefore you can buy with confidence if you are looking for a low price, portable, lightweight unit for cleaning stains, auto and stairs. You may also consider Bissell Spotclean 3624 if you want a more robust machine or Hoover FH11300PC in case you need auto-hose cleaning feature.
Related Articles
---
Coupon
This model currently has the discount, free shipping and $50 instantly off via Amazon Rewards program.
Please bear in mind that the price and coupon can change at any time by the manufacturer/ seller. We are trying to update as much as we can but please double-check the price before buying.
---
Specifications
| | |
| --- | --- |
| Model name | SpotClean ProHeat Portable Carpet Cleaner 5207N  |
| General specifications |   |
| Dimension | 6.5 x 12 x 14.5 inches |
| Weight | 9.2 lbs |
| Cleaning surface | Area Rugs, Carpet, Low Pile Carpet, Pet Beds, Stairs, Upholstery |
| Cleaning performance |   |
| Motor power | 3 amp |
| Brush type |   |
| Cleaning path width |   |
| Heater | No |
| Heatwave technology | Yes |
| Edge cleaning | Yes |
| Hose length | 4.5' |
| Cord length | 16' |
| Water tank size | 37 oz |
| Ease of use |   |
| Brush on/off | Yes |
| 2 Cleaning mode | No |
| Carry handle | Yes |
| Special tools | 3'' Tough Stain Tool, DeepReach Tool, HydroRinse™ Self Cleaning Hose Tool |
| Color | Blue |
| Similar models |   |
| Warranty | 2 Year Limited |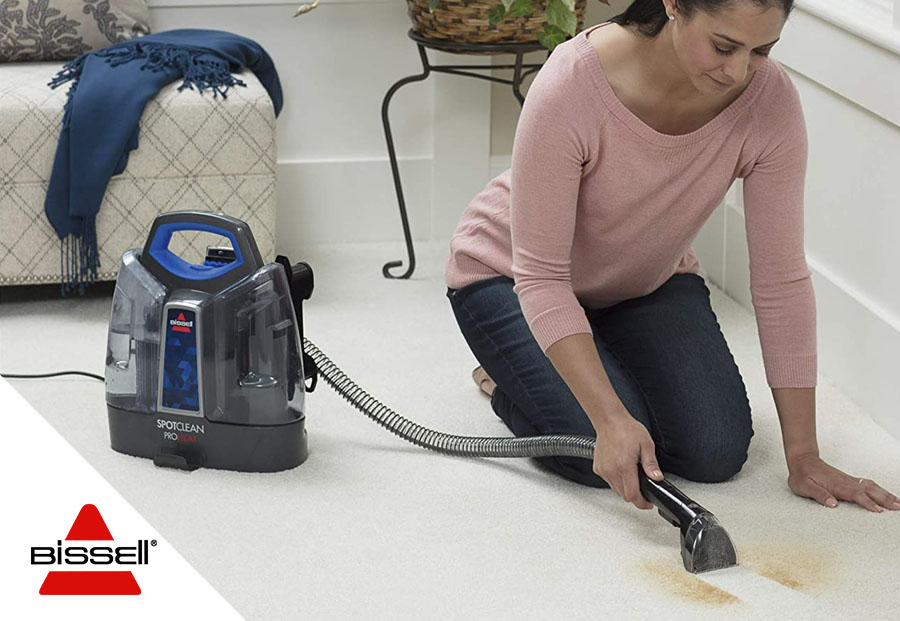 ---
Pros and cons
What We Like…
Easy to use and easy to store.
Work great for small jobs.
Slim and lightweight.
Popular and high rating.
---
Performance
You can watch the video to see how Bissell 5207N cleans the carpets in real test.
---
Replacement parts
In case you need some spare parts, here are the most popular parts you can check on Bissell online
Clean Tank with Cap for SpotClean Carpet Cleaners Part: 1606553
Clean Tank Cap for SpotClean Portable Carpet Cleaner Part: 1616063
Clean Water Tank Rubber Seal for SpotClean Carpet Cleaners Part: 1600028
SpotClean Collection Tank with Air Stack Part: 1606554
---
FAQs and troubleshooting
Coming Soon
---
Useful links:
Spread the love and share this post, please.