Spread the love and share this post, please.
Overview
The direct answer to the question "What is the difference between Shark APEX AX951 vs. AX952" is all about the accessories. Shark APEX AX951 has basic attachments and an under appliance wand, Shark AX952 has a motorized pet tool instead of the wand.
Therefore, the model AX951 is a better choice if you have a lot of low profile furniture. The model AX952 is a better deal for home with pets.
When you are searching for best Shark vacuum cleaners, you will definitely find out Shark APEX Duoclean is one of the top-rated series.
With that being said, Shark® APEX® DuoClean® Powered Lift-Away® Upright Vacuum (models AX950, AX951, and AX952) are older, discontinued models and have been replaced with the Shark® APEX® DuoClean® with Zero-M® Self-Cleaning Brushroll Upright Vacuum (model AZ1002).
You can still find these older models at some retailers who have overstock as well renewed models on Amazon (almost always at a discount of course).
If you are considering purchasing one of these discontinued model Apex vacuums, or upgrading if you already own one, you'll still want to know the details. So, lets discover the benefits of this series and compare these models to see there pros and cons.
Related Articles
You can also compare the difference of Shark APEX and Shark Duoclean, Shark APEX vs Shark Rotator, and Shark vs Dyson to have a better understanding among the best upright vacuum models
---
Key benefits of Shark APEX Duoclean
Duoclean brushroll – best brushroll design so far
Shark APEX Duoclean is highly recommended for home with mixed floor types (carpets, rugs, bare floors), for users with allergy, for seniors and users who need a quiet vacuum because of the following reasons: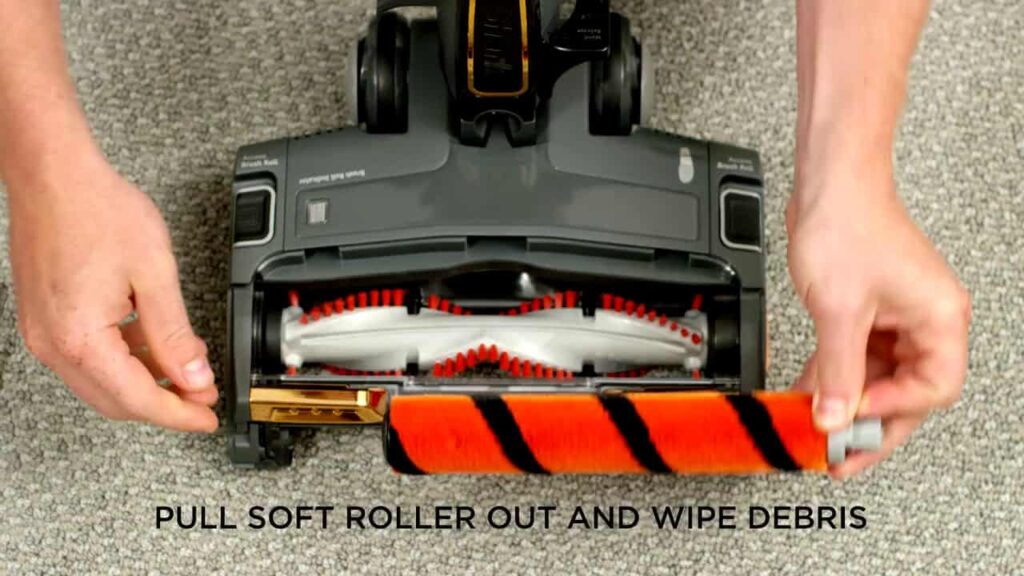 This upright vacuum cleaner series feature the Duoclean brush head– that is the combination of a soft roller and a hard bristle on the same brush head to actively remove both fine dust on bare floors and pull up more pet hair on carpets.
How To Remove Pet Hair From Fabric & Carpet?
Powered Lift-away canister
Similar to Shark Navigator series, Shark APEX series also have Powered- Lift away feature, that is you can remove the canister out of the vacuum stick to clean under furniture, bedding without losing suction.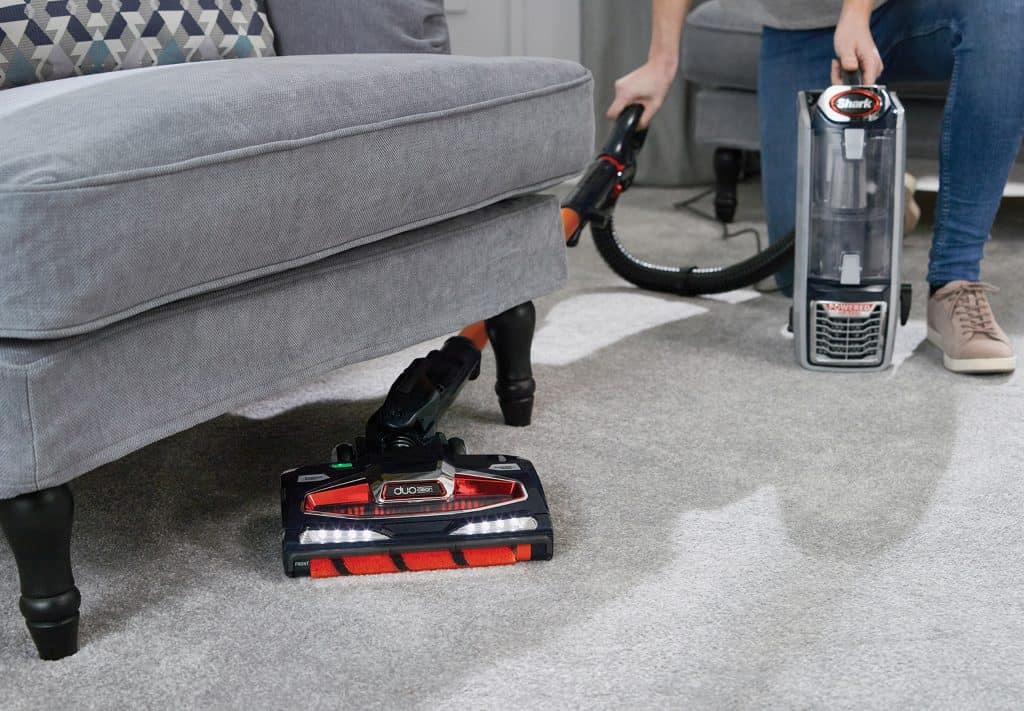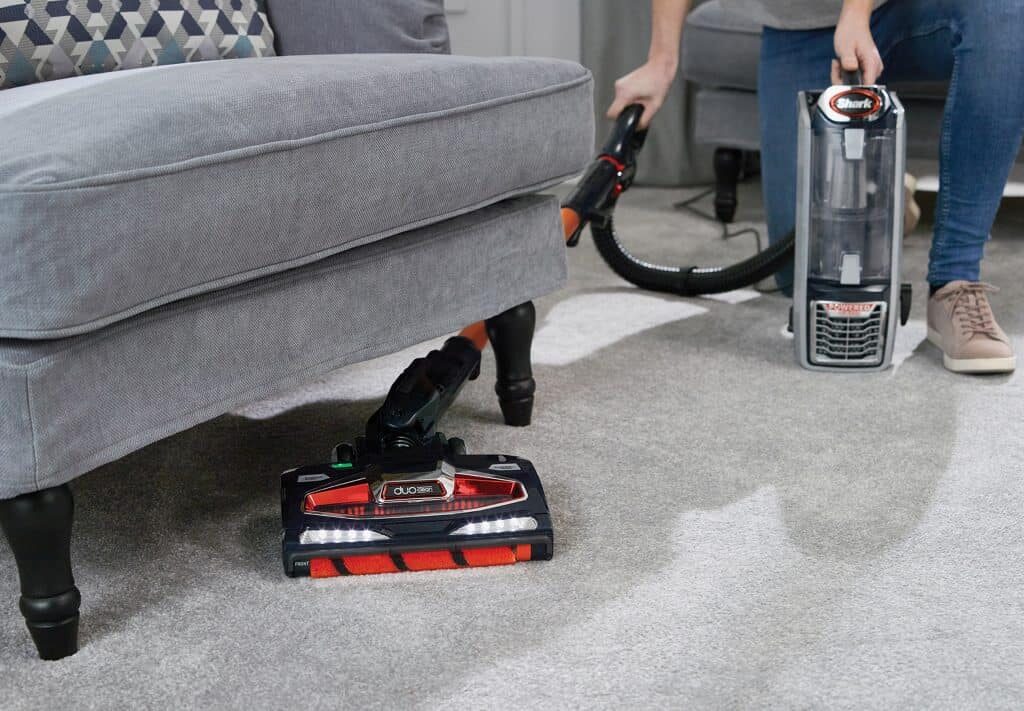 World class filtration system
Shark APEX Duoclean has a super efficient filtration system combined its exclusive sealed air system (which is called advanced anti-allergen complete seal).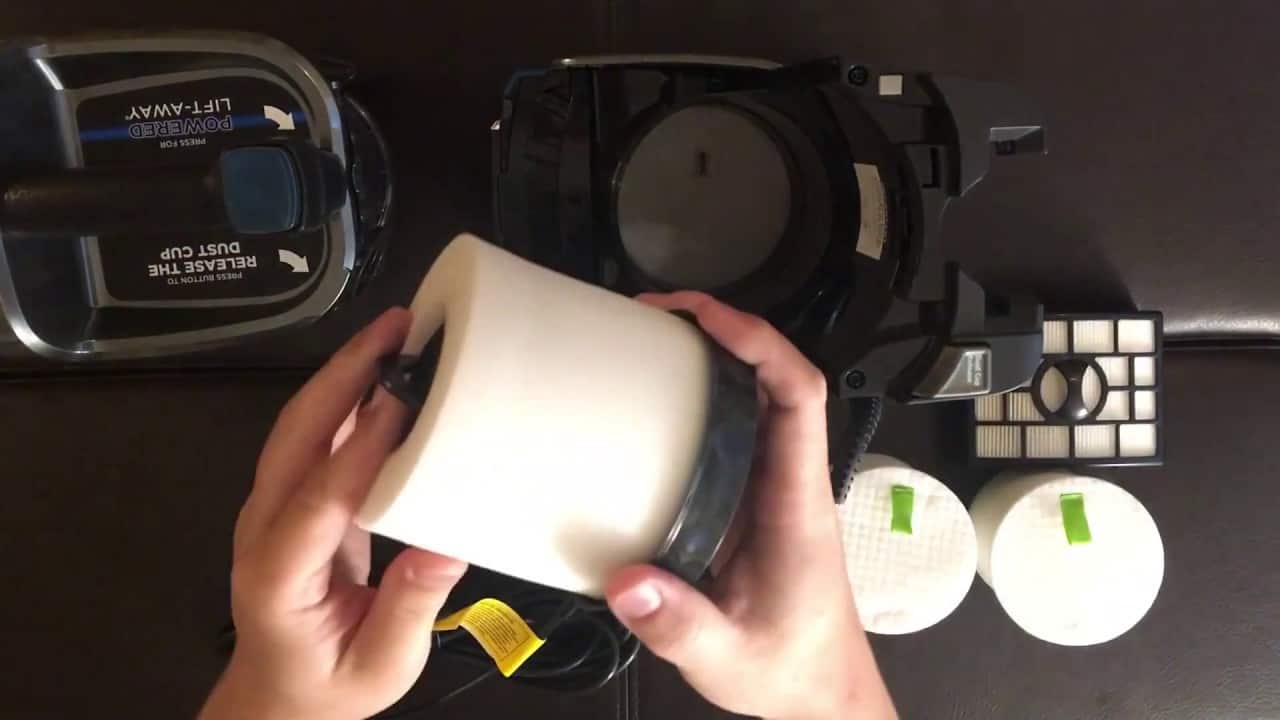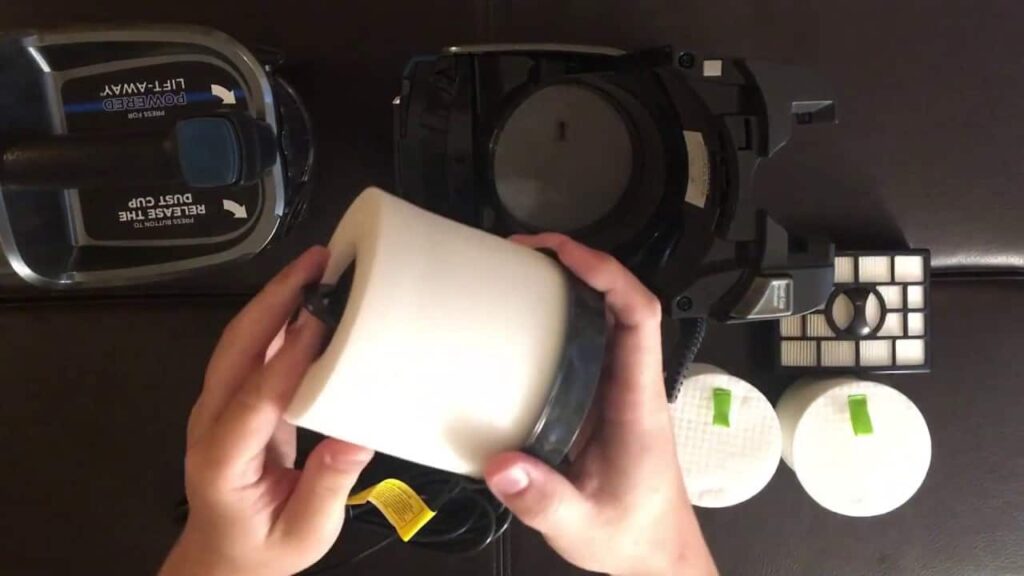 This combination allows the unit to capture more dust and allergen 10x more than a sealed HEPA standard. This feature is much more than what you can expect. For users with allergy, it is always recommended to take a vacuum cleaner with HEPA filtration.
Extremely quiet
One of the common concern when using a vacuum cleaner is the noise. Many upright vacuum cleaners are quite noisy but this is not the case with Shark APEX Duoclean. This unit applies Noise reduction technology to reduce the noise down to under 70 dB, which is quite pleasant enough for you to hear the music.
When cleaning carpet and rugs, often a vacuum cleaner will leave visible mark on the carpets. Shark APEX Duoclean has active gliding wheels for smoothly moving on these surfaces without losing suction or damaging the fibers.
Shark Apex Duoclean is Shark most advanced upright vacuum unit so far.
Highlighting specifications of Shark APEX (AX951 model)
Model
Shark APEX Duoclean
Dimensions
10.1 x 12 x 46.5 in
Weight
16 lbs
Cord
30 ft
Motor power
1350 Watts
Dust bin size
1.5 dry quarts
Filter
HEPA
Warranty
7 years
Accessories
Anti-Allergen Dust Brush
Pet Multi-Tool
Duster Crevice
MultiFlex Under Appliance Wand
Accessory Bag
---
Shark Apex Duoclean AX950 vs AX951 vs AX952
The main difference between these models are all about the attachments they have and the place they are distributed.
Shark APEX Duoclean AX950 has basic attachments (hence it is less expensive) including dusting tool, pet tool, crevice tool.
Shark APEX Duoclean AX951 has 2 more: a storage bag and a multiflex extension wand for further reaching. With the extension wand, it is useful if you have a lot of furniture at home. This model is the core of this series and it is distributed widely via a lot of marketplaces such as Amazon website, Bestbuy website, Homedepot , Sharkninja and so on.
Shark APEX Duoclean AX952 does not have the wand but it has a motorized pet tool, which is a useful tool if you have a lot of pet hairs.
---
Shark Apex Duoclean Alternative
Shark Apex Duoclean is the most advanced upright unit therefore it is not easy to find an alternative for such feature-packed vacuum.
However, if you are looking for a less expensive upright vacuum with a lot of benefits like the Apex with a high rating and popularity, Shark Navigator NV356E is the most fit solution.
Apart from Shark Apex, there are also other high-end upright units from other bands that we see as direct competitors. For bagged vacuum cleaners, the highly recommended model is the Miele U1 Dynamic, manufactured by German brand Miele, is extremely quiet when running and comes with self-adjusting brushroll, 7 years warranty and HEPA filtration too.
Spread the love and share this post, please.