Spread the love and share this post, please.
Overview
The direct answer is that Bissell® CrossWave® All-in-One Multi-Surface Wet Dry Vac 1785A and 1785W has no difference. Bissell just marks the A letter to indicate this model is sold directly on Amazon website, while 1785W model is sold on Walmart website.
Therefore, the main consideration will be based on how much is the price of this model on each outlet, and the support and warranty condition given by them.
But before we get to that, let's quickly mention some other numbers you may see in reference to the Bissell Crosswave wet and dry vacuum.
Benefits of Bissell Crosswave Cleaner in a glance
Vacuums and washes floors at the same time. With this design, you can save your time when cleaning the house and do other important tasks.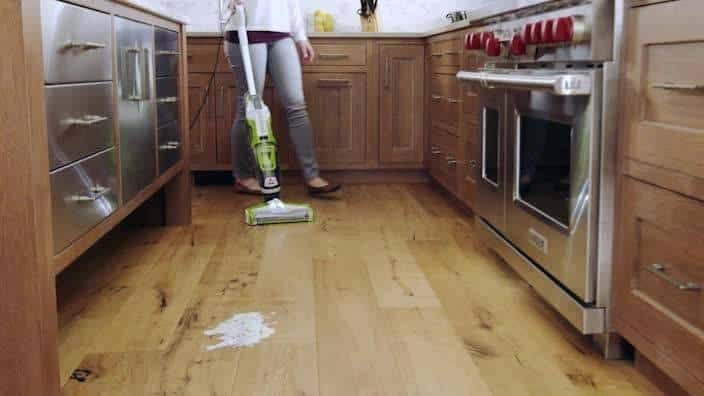 Cleans both sealed hard floors and area rugs. While Bissell Crosswave Cleaner cleans effectively sealed floors, tiles, ceramics, laminates, it is not very efficient when dealing with rugs especially carpeted floors.
If your floors are covered carpets, you can check for Bissell Proheat 2X 1986 model as the main cleaner for your home.
This 2 in 1 hard floor cleaner has intuitive Smart-Touch controls on- intuitive control on the handle which is a nice feature.
Other interesting benefits such as
Easy-remove brush window
Swivel steering
Multi-surface cleaning solution
Easy-clean storage tray
Solution tank holds enough solution to clean up to 700 sq. ft.
2-year limited warranty on the Machine
Bissell Crosswave Cleaner 1785A Deal On Amazon
When buying this 2-in-1 cleaner on Amazon, the last time we checked the price was less than $250, and you can get 2 more benefits
Standard free-shipping does not require Amazon Prime. You can get the unit within 2 days if you are a Prime member. If you are not a prime member, you can sign up for a free trial.
$50 off via Amazon Visa Card program (new approvals only)
While prices change frequently on Amazon, whatever you see below is the current price for the Bissell CrossWave Multi-Surface Wet Dry vacuum.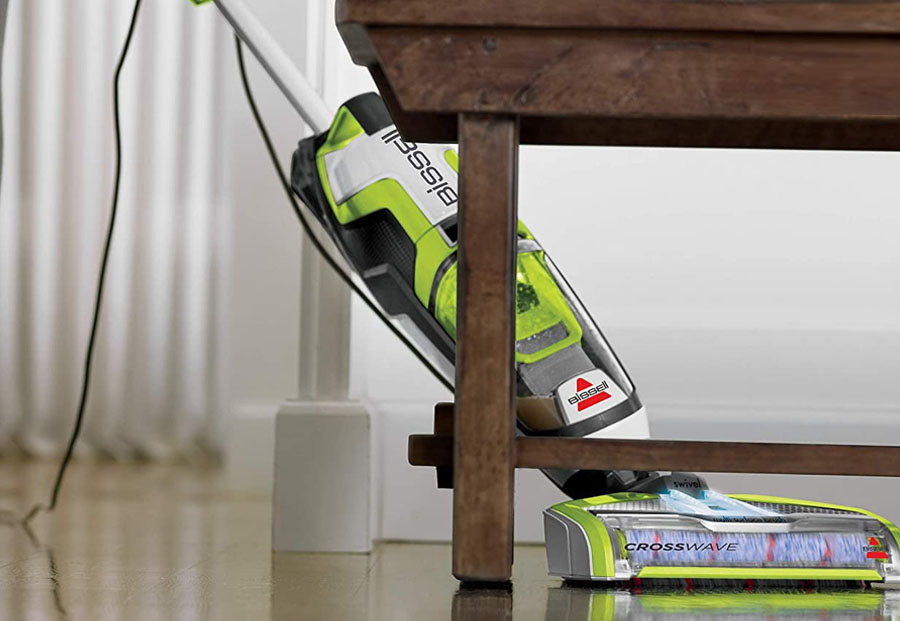 ---
Bissell Crosswave Cleaner 1785W deal on Walmart
Many people are not aware that all products sold on the Walmart website are not shipped or sold directly by Walmart (similar to Amazon). When we last looked, we found prices ranging between $300 and $270, depending upon the seller.
On Walmart, you can also get free shipping but the delivery time also depends upon the seller. The average time when we checked was two weeks.
Spread the love and share this post, please.